Seaside
A whoapony collaboration for a competition for a seaside retreat.
The proposal is about "in-between" spaces and is inspired by the larger context of the site between the ocean and the mountains. The intent is to create a well-defined outdoor place within a locally empty context.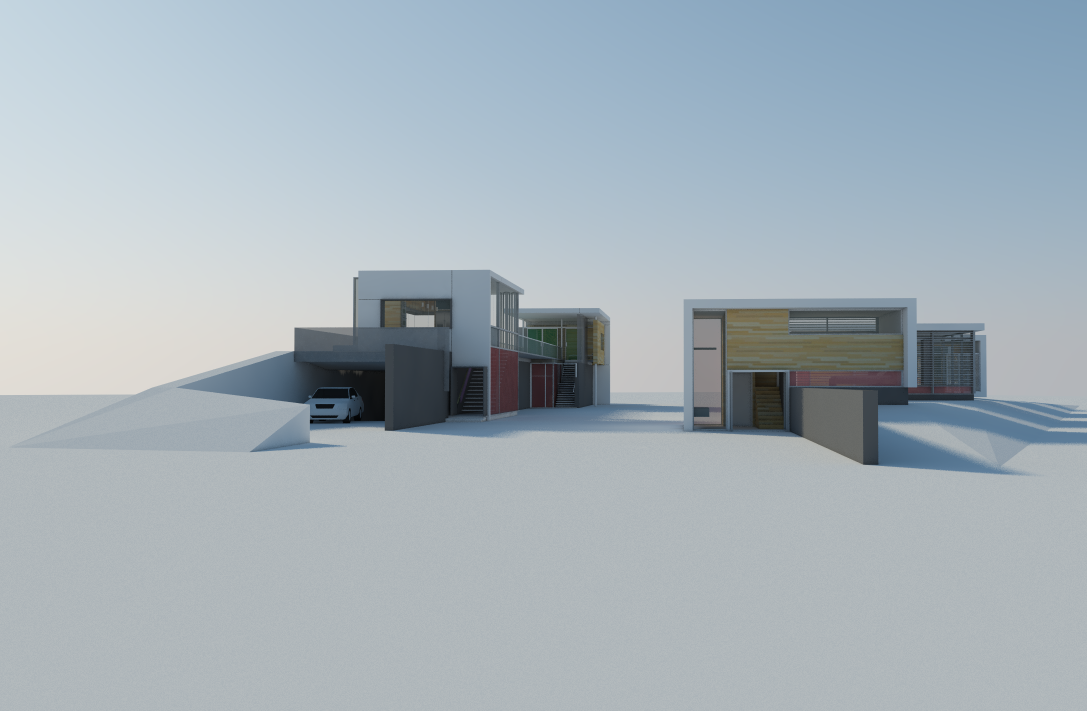 The establishing site move is made with two site walls as primary organization pieces. The walls flank the site's edges and create a sheltered and defined courtyard in between.
The taller southern wall hosts the master suite and living spaces and elevates them to take advantage of panoramic views from sunrise over the mountains to sunset over the ocean. The northern wall organizes the guest suites as a family of pavilions.