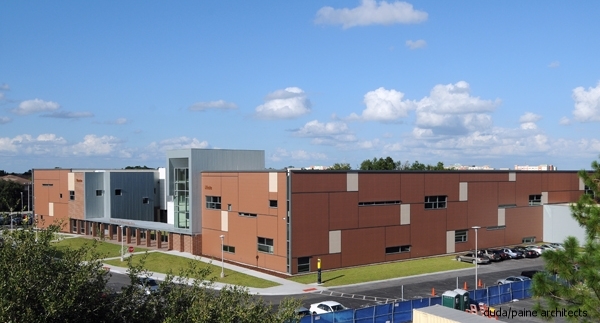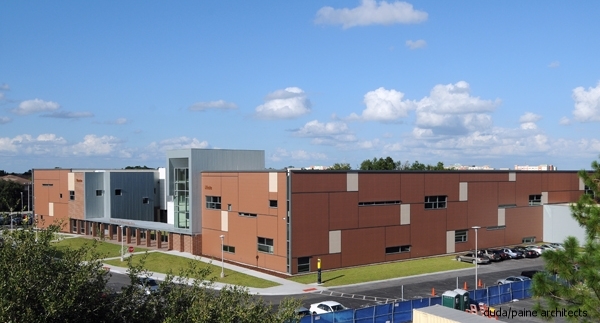 Performing Arts Center for the University of Central Florida
A multi-phase project containing 250,000 sf of performance, instruction, and practice spaces (77,000 sf are in phase 1). This work was performed while working with Duda/Paine Architects.
Photos show completed phase 1. (2009)
Once fully completed, this performing arts center will be more than just a home to UCF's theater and music schools, and will also act as a new gateway into the campus. The two school wings are joined together to share a procession of a grand foyer, circulation atrium, and an academic courtyard.
The program is: 650-seat concert hall / 550-seat proscenium theater with full scene shop / 150-seat recital hall / 120-seat black box theater / back of house spaces / classrooms / practice and rehearsal rooms
The classrooms and smaller practice rooms are part of phase 1, which is completed. The larger instructional and rehearsal spaces, public atrium, and performance venues with their support facilities will be part of the forthcoming phase 2.